About Us
The oldest established side in Devon, Exeter Morris were formed in 1951 and are members of the Morris Ring of England. Each summer, in our distinctive outfit of black top hats, green waistcoats and black breeches with bells at the knees, Exeter Morris dance in towns and villages throughout Devon and travel to other parts of the country as guests of other Morris sides.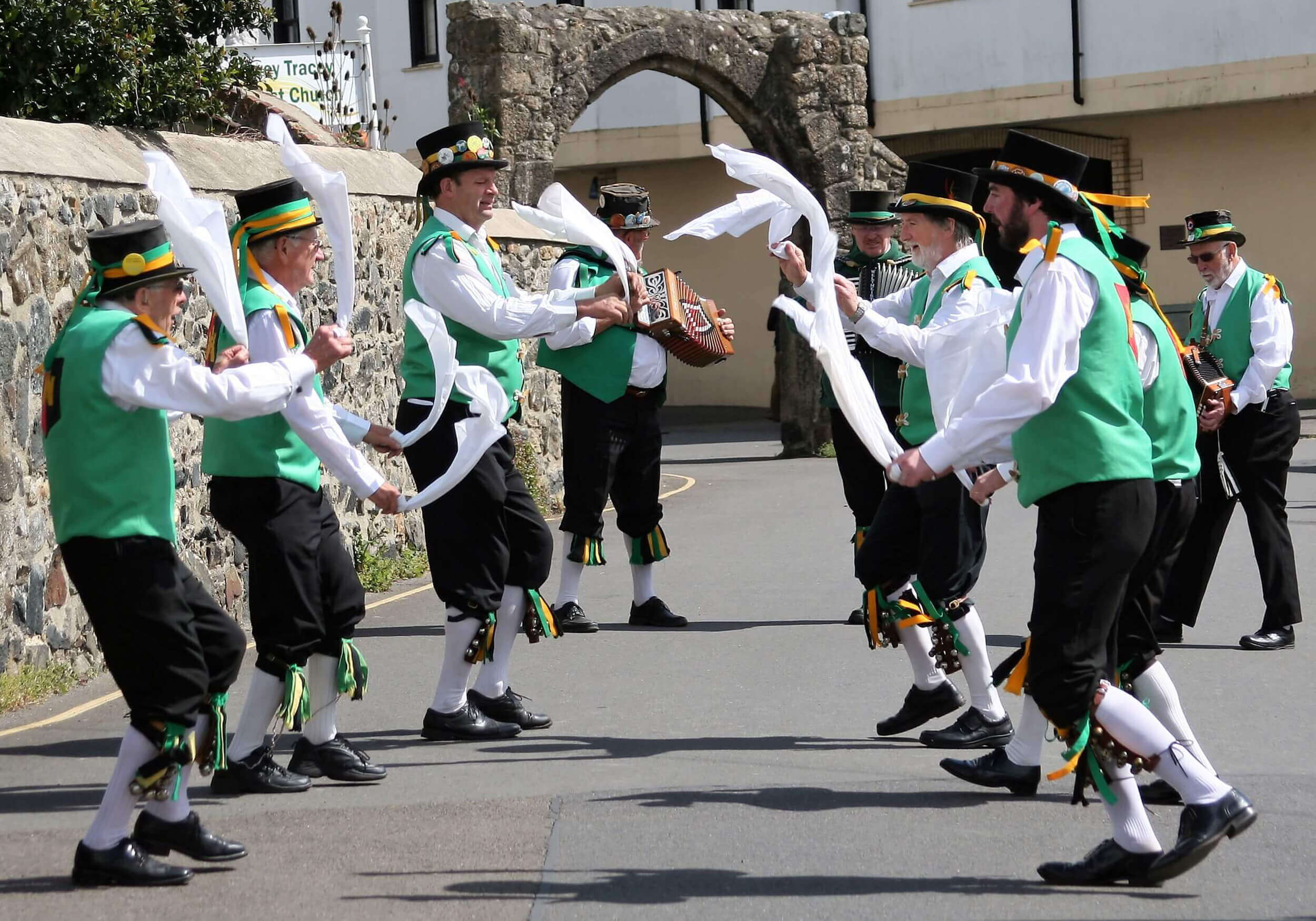 Exeter Morris Men becomes Exeter Morris
In 2018, the membership of the Morris Ring gave the overwhelming support to enable any Morris team, whatever its gender make-up, to become a member of the Morris Ring if they support the founding principles of the organisation:
The object of the Morris Ring shall be to encourage the performance of the Morris, to maintain its tradition and to preserve its history; to bring into contact all the Morris Clubs or Teams.
In what will be the beginning of a new chapter for us, Exeter Morris is pleased to announce we intend to fully embrace the change to becoming a mixed side, the first in Exeter, and welcome new members, both men and women.
Dancers and musicians, novices and experienced, young and old, we will be delighted for any new member to join us when practice starts again in early October, where a warm welcome (and a cold drink) awaits.
Morris dancing is great fun, good exercise and gets you to some of the best pubs in Devon! You too could soon be helping to keep alive one of England's oldest traditions for future generations to enjoy. But be warned, this could be a life changing decision – a wonderful one.
Sponsors
If you'd like to sponsor Exeter Morris, please get in touch with us.
We will feature the sponsors on our website and social media pages and offer you Morris Dancing tuition.