About Us
The oldest established side in Devon, Exeter Morris Men were formed in 1951 and are members of the Morris Ring of England. Each summer, in our distinctive outfit of black top hats, green waistcoats and black breeches with bells at the knees, Exeter Morris Men dance in towns and villages throughout Devon and travel to other parts of the country as guests of other Morris sides.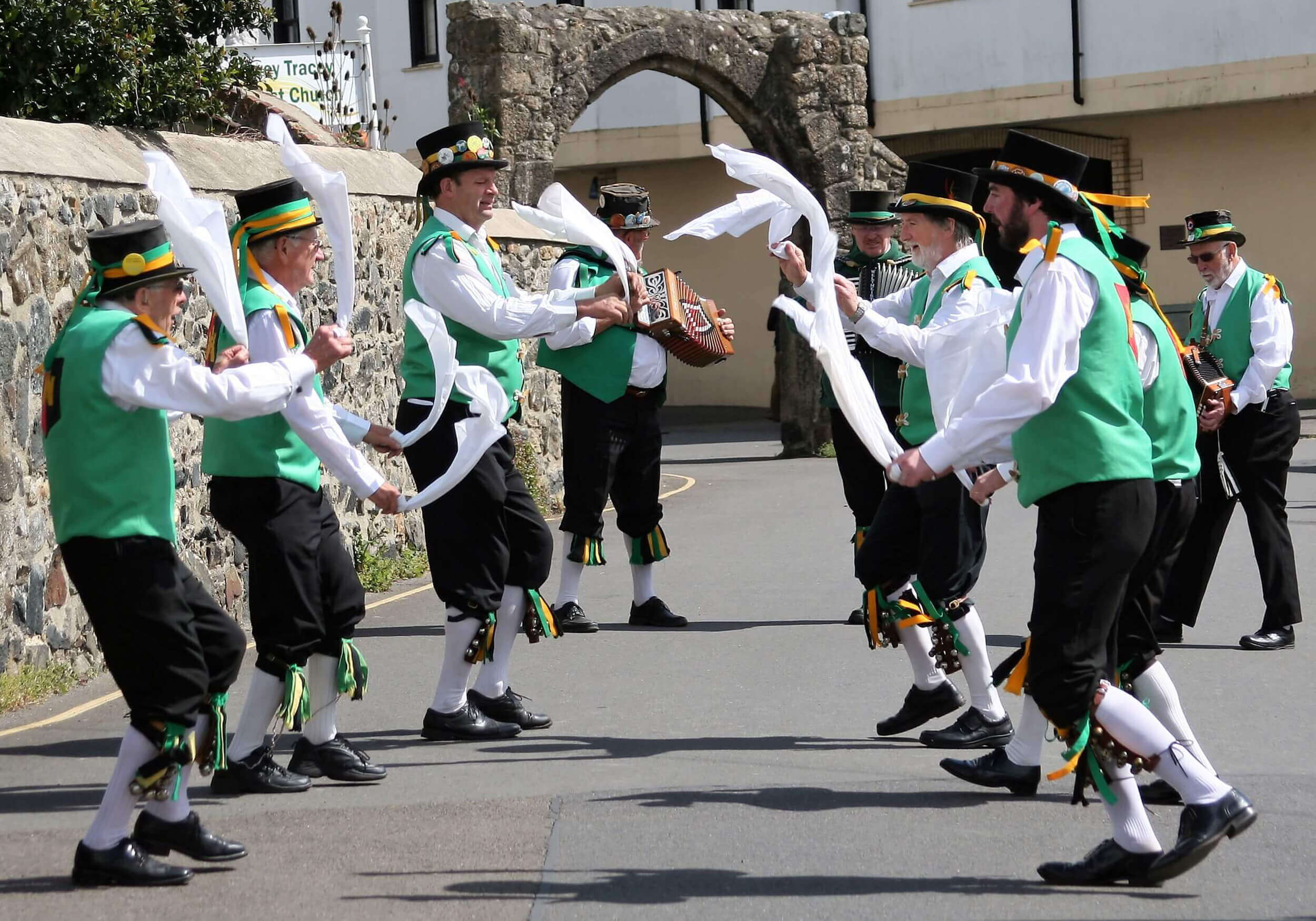 The Summer Dance Out Season is almost here . . .
. . . and here is where you can watch Exeter Morris Men
during the warmer months of 2018.

Then, in the colder, darker months, we hold our weekly practice sessions most Thursdays from 8:00pm at Ide Memorial Hall (next to the village shop & post office), just outside of Exeter.
New dancers (beginners and old hands) are welcome to join us at any of our practice sessions, as indeed are musicians, or come and say hello when you see us dancing out.