About Us
The oldest established side in Devon, Exeter Morris Men were formed in 1951 and are members of the Morris Ring of England. Each summer, in our distinctive outfit of black top hats, green waistcoats and black breeches with bells at the knees, Exeter Morris Men dance in towns and villages throughout Devon and travel to other parts of the country as guests of other Morris sides.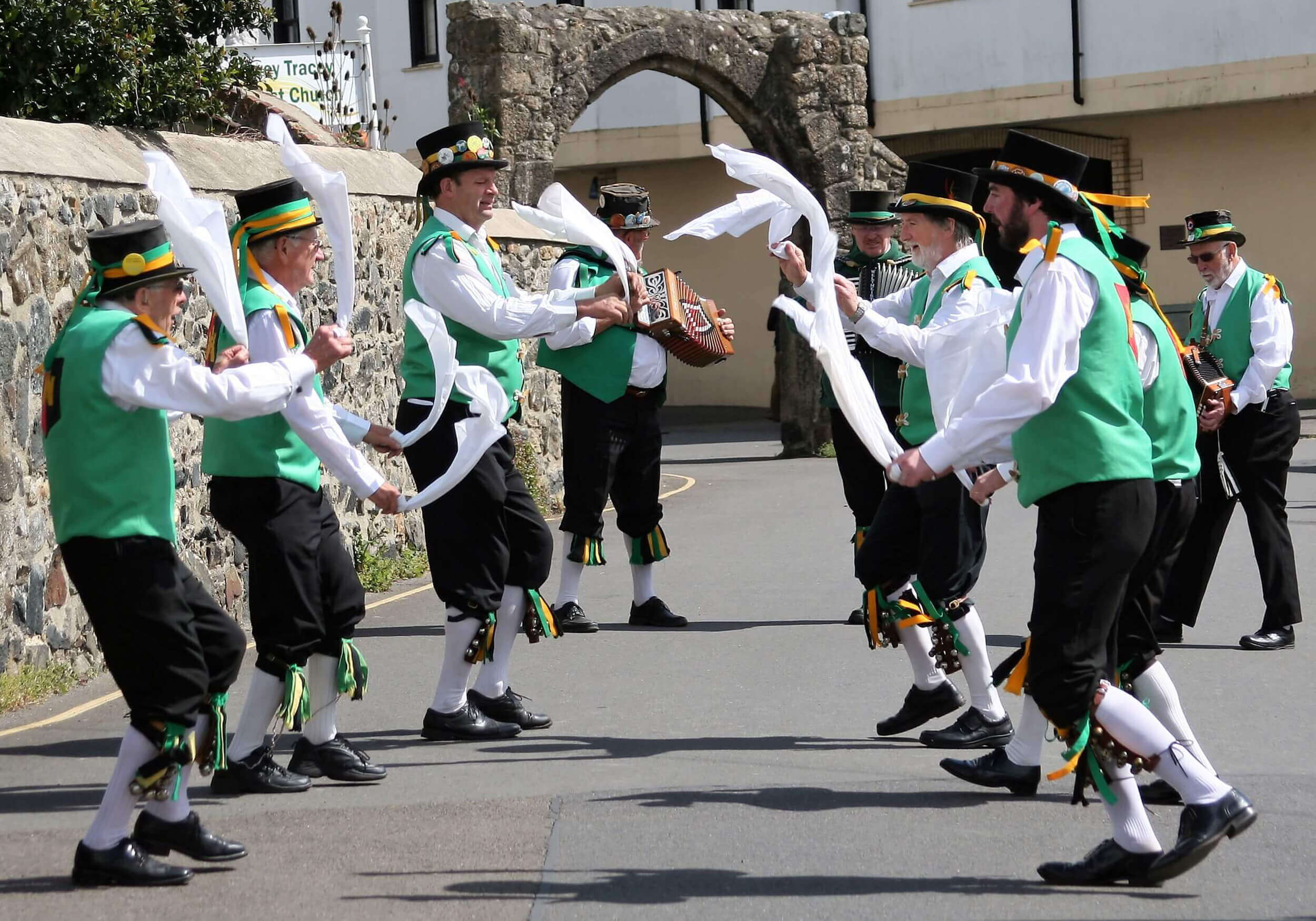 Summer Dance Out Season Is Here
From the beginning of May to the end of August, you'll find us dancing most Thursday evenings somewhere in Devon and even venturing into Dorset.
Check out our Events and Diary for details of our Dance Out venues.
New members – dancers and musicians –  would also be very to come and meet

us and join in.